Arlene hands Naomi Her ass!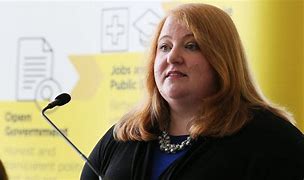 A Twitter spat has erupted between Ex-MEP Naomi Long and Former First Minister and television Star Arlene Foster, with the relentless Europhile rejecting the GBnews Journalist's complaints about double standards in her Politics.
It kicked off when Naomi called for our central Government, Westminster to intervene, to create a situation where Stormont could return after the election, even without DUP, PUP and TUV participation.
This Stance appears to be at odds with the lack of demands they made of central Government, when Sinn Fein threw their toys out of the pram over an Irish language Act.
fotu thinks, such fun!!!!